Services
Academic Year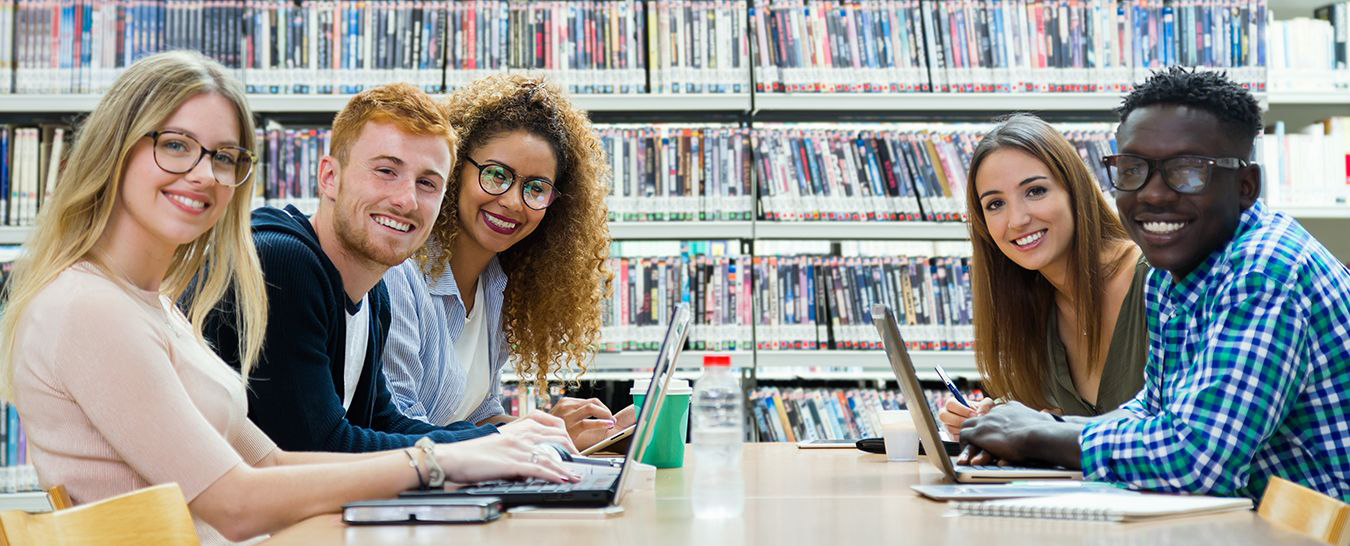 During the school year, Upward Bound participants attend a monthly Saturday Academy on the University of Arkansas campus and a monthly meeting at their school. The Saturday sessions provide continual English literacy classes, STEM immersion, ACT prep, and academic enrichment classes in math and financial literacy, as well as exposure to art and other electives, with guest speakers coming in to address the group in these areas or future possibilities in various career fields. Students have regular seminar time with Upward Bound's Central Staff where they learn more about college planning, various career possibilities, financial aid application assistance, goal setting, study skills development, financial literacy, as well as practice with technological skills. Academic counseling, mentoring, and academic enrichment activities are not only incorporated into Upward Bound Saturday Academies, but also in school meetings with Upward Bound advisors. Academic support is also provided through individual and group tutoring each semester, and ACT prep sessions are scheduled throughout the school year. Opportunities for students to visit college campuses, participate in cultural activities, take part in service-learning projects, and attend special events are also part of the Upward Bound Academic Year experience. In addition, Upward Bound seniors receive 1:1 conferences, workshops, and activities specifically tailored to their individual college planning needs throughout the final year of high school. Parental involvement is encouraged and a valuable part of planning with our seniors.
Sophomore Summer
The Sophomore Summer is for Upward Bound students completing the 9th grade (rising sophomores). This academic-focused component provides first year participants with a two-week residential experience along with a series of non-residential academic activities during the summer. Students are housed in a residence hall on the University of Arkansas campus and placed in a curriculum that includes project-based STEM learning, math, English, and elective courses. A sophomore seminar with Upward Bound's Central Staff introduces students to a variety of college planning workshops, technology experience, and an introduction to ACT prep. While on campus, students also enjoy daily personal recreation time, fun activities, special cultural events, weekend field trips, and supportive mentor groups.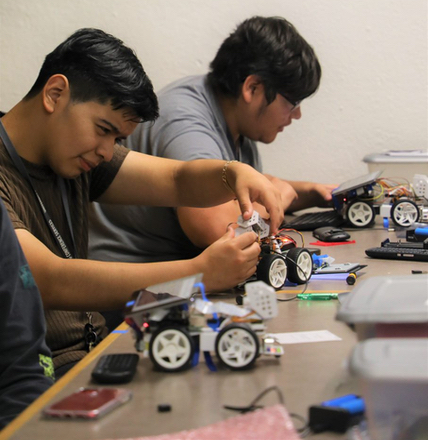 Summer Academy
The Summer Academy is an academically intensive six-week residential program with unique opportunities for Upward Bound rising juniors and seniors to experience a wide range of educational enrichment, personal development, and social activities. During Summer Academy, students live in a residence hall on the University of Arkansas campus, going home each Friday afternoon and returning to the University on Sunday evenings. Their weeks on campus will find them immersed in an academic curriculum that includes math, English, literature, foreign language, ACT prep, research, and project-based science classes in various labs on campus. A variety of electives generally includes art, juggling, chess, and filmmaking, but may vary with offerings of music, fitness, theater, and other options. Bi-weekly seminars with Upward Bound's Central Staff are also held for each grade level. Motivational speakers are brought in to share their experiences, challenges, and successes to inspire and mentor students. Outside the classroom, students enjoy daily personal recreation time, take part in personal development workshops, attend special events, experience supportive mentor groups, and participate in numerous fun-filled activities, such as outings to restaurants and sports venues and competitions with their mentor families in the HPER building on campus or the community Boys and Girls Club. During the final week of the program, students have the opportunity to show their talents in a fun talent show and to exhibit their academic skills and be recognized at the end-of-summer awards ceremony, where family and friends are invited to attend. After the final on-campus week, students who complete the Summer Academy in good standing are eligible to attend the end-of-summer trip. This three-day/two-night cultural enrichment trip provides students an opportunity to experience a large metropolitan city such as Dallas, St. Louis, or Kansas City, where they will visit college campuses as well as different cultural venues such as museums and libraries in those cities.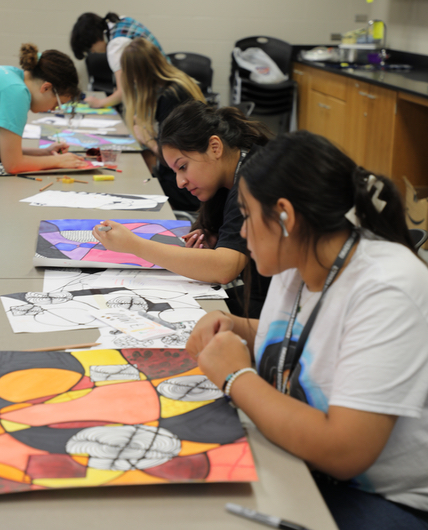 Summer Bridge Program
The Summer Bridge Program is for Upward Bound students who have just completed their final year of high school and are "bridging the gap" from high school to college. This five-week residential program provides recent Upward Bound graduates an opportunity to enroll in courses at the University of Arkansas and earn up to six credit hours toward their college degree. Bridge students are provided with numerous services and activities to aid in their transition from high school to college. These include mentoring, First Year Experience workshops, academic support, and placement in a "work study" position with a University of Arkansas academic or administrative department.